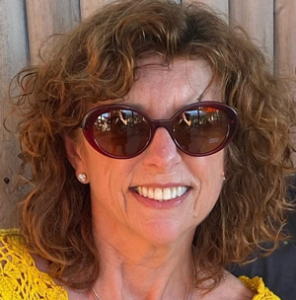 My two great passions are Family and Interior Design. My beautiful family, especially my children, has had a profound effect on my interior design style. They taught me that every person is unique and has very personal desires relating to aesthetics, color, comfort, and functionality.
In 30 years practicing interior design, I have l learned to really see what is before me. I can find beauty in the mundane. Take a seemingly ordinary object, reposition it, or reframe it, and suddenly it becomes a conversation piece.
I grew up and went to school in RI, graduating from college with a BS in Home Economics. Next, home was in San Diego, CA for 6 years, before moving to Massachusetts to raise my children. When my children were all enrolled in school, I had the opportunity to work for an interior design firm.
I was in love! Color, Texture, Pattern at my fingertips!
Enthusiastically, I enrolled in New England school of Art and Design and eventually opened my own interior design business. Gradually I started to focus on decorative painting and attended RISD to fine tune my techniques. For a few years I sought old and neglected furniture, repaired, painted, and refinished it for prospective buyers.
For the past 11 years I managed the interior design studio at a boutique store in Wellesley, MA. Oh, the joy of being surrounded by gorgeous fabrics! While there I successfully worked with both residential and commercial clients.
In 2022 my husband and I and our dog Stella Bella took a giant leap and moved full time to our condo in Juno Beach; our Paradise. Florida is the perfect place to combine my love of color, comfort, and function to create beautiful design. Design that will reflect your lifestyle and personality.
Living in and renovating our condominium, I've become educated in the various rules, regulations and insurance requirements necessary to successfully manage a condominium remodeling project.
If you are considering renovating your condominium the first step is to have a short phone conversation to learn more about each other, and to see if we can work well together. You can reach me at (508) 801-0594. If you would prefer to communicate by email, please contact me here.